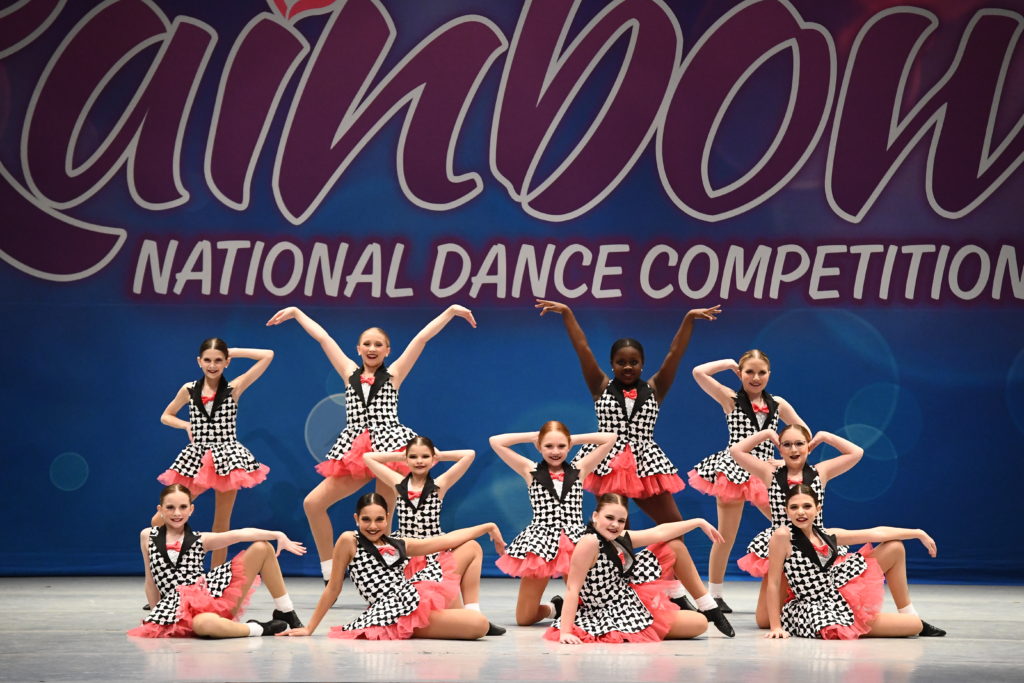 Mid American Studio ~ Elite Dance Company
Directed by Miss Abbie & Miss Emma 2019-2020.
The Elite Dance Company is a year-long program (29 weeks, September-May) for students with a strong understanding of basic technique and performance skills, as well as a passion for dance. Elite Dance Company members are required to participate in 2 semesters of Ballet, Company Technique Class, and weekly rehearsals for competitive dance routines. Company students will apply their knowledge of basic dance principles to more advanced choreography and technique while exploring dance as an artistic expression through avenues such as regional dance competitions and community performances. The main styles of dance studied include ballet, jazz, lyrical, and contemporary, however students are always encouraged to branch out to other genres to ensure we are training well-rounded dancers. Students should be prepared to learn a greater amount of material at a faster pace. Acceptance is currently by invitation and audition only.
Requirements:
Acceptance into the Mid American Studio Elite Dance Company is by invitation and audition only. Please contact us to be considered.
Company members must enroll in the required Ballet and Jazz Technique classes every year. Dancers will also be expected to participate in Summer Dance Classes. Dancers should be prepared to train with an intent to make progress every week!
Company members will be required to perform in our December and May recitals, regional dance competitions, and any additional community performances as opportunities arise.
Required class attire is a leotard and tights (any color and style).
Required performance attire includes costumes, team warm-ups, appropriate dance shoes, and team backpack. Hair & makeup as described by instructors.